X-VIVE SWEET LEO ( BY THOMAS BLUG )
Acquista
€
50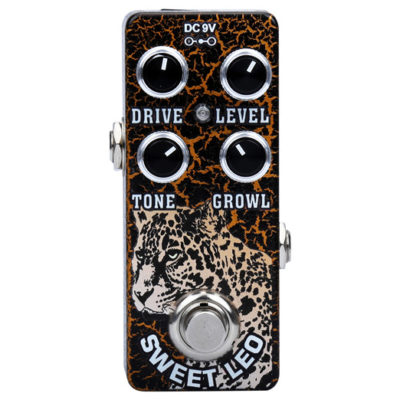 Product:
---
O2 Sweet LEO was designed by Thomas Blug, a famous German musician, guitarist, composer and musical electronic engineer. It has fat and powerful character and the Growl knob control the blend of effects, even with full drive you could hear original tone. It is also designed to be more rather than a rhythm guitar pedals. O2 does have a tight lowed and pulsing claringty even at high gain settings.The level pulling the volume on the tone, you can roll back give you more clean boost pedal .The tone rage is broad and also preserve the lowed that ensure your rhythm plan doesn't drop out and get lost in mix.
Switch Controls:
---
TONE: 
Shapes color of distorted signal
LEVEL: 
Controls overall volume of effect
DRIVE: 
Controls amount of overdrive.
GROWL:
 
Blends a cleaner more elegant overdrive characteristic with shimmering bell type hi-end.
Foot Switch:
True bypass with Blue LED indication.
EFFETTISTICAPEDALI
Prodotti simili