JAM PEDALS TUBE DREAMER 72
Acquista
€
110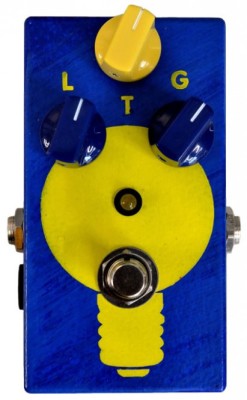 The Jam Pedals Tube Dreamer 72 is a vintage overdrive effect based on the legendary original Ibanez Tube Screamer 808. The effect pedal is made with carbon comp resistors for a pure vintage sound. The Tube Dreamer from Jam Pedals offers much more clarity than typical overdrive units. You can actually hear the individual notes of complex chords that would normally be buried.
The TD 72 is Jam Pedals' most transparent overdrive, made for those that need to have the sound of their cranked tube amp – at a lower volume. The 'secret' chip offers a unique tone, less gain than the Tube Dreamer 58, without the added midrange of a classic tubescreamer.
The Tube Dreamer is also available as the Tube Dreamer + and the Tube Dreamer 88.
Controls:
Prodotti simili