AC NOISES VOLA (PREZZO SPECIALE)
Acquista
€
140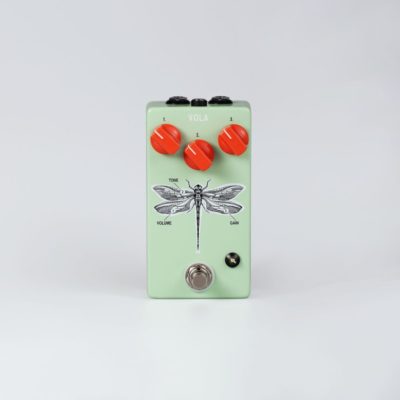 Vola means "fly".
This effect pedal is a transparent and very dynamic overdrive that works perfectly even as a clean boost or preamp.
It offers a huge range of tones: from the lowest setting which allows to revive the signal adding brilliancy to each note you play, to the highest one which transforms the pedal in a dense and perfect overdrive for playing determined chords and clear solos.
It has three adjustable parameters: Volume, Tone and Gain.
The VOLA is created for that kind of guitar player who just wants to add his personal touch to the clean signal of his guitar and the character of his amp.
True bypass switching.
Standard 9V DC negative power.
Best electronic parts for the highest quality.
Digital printed graphics for the longest lifetime.
Top-mounted jack to save space on pedalboard.
Hand-built and designed in Italy.
PEDALI
Prodotti simili